The Chancellor's pre-budget speech is likely to make clear the scale of the financial challenge facing us. Yet the world remains a dangerously unpredictable place as it emerges from the financial crisis into an as yet ill-defined multi-polar state. While we rightly concentrate all efforts on Afghanistan we must not lose sight of the current and future threats to the national interest that history tells us will emerge, often in unexpected form.
Go Direct to the Audio Recording
In 1919, 1945 and 1989 the armed forces entered periods of relative austerity. Yet these periods also provide examples of the innovative use of air power, which, working in partnership with a range of other agents, provided agile, novel and often cheaper solutions to pressing and usually unexpected security problems.
Characterising these approaches was a willingness to embrace emerging technology and an intellectual confidence to generate and adopt new concepts. In these examples there may be some lessons for those contemplating the challenges but also opportunities of a new age of austerity.

Recorded: Thursday 10th December 2009

Click the above link to download or listen to the full lecture
About the speaker:
ACM Sir Stephen Dalton
KCB ADC BSc FRAeS FCMI RAF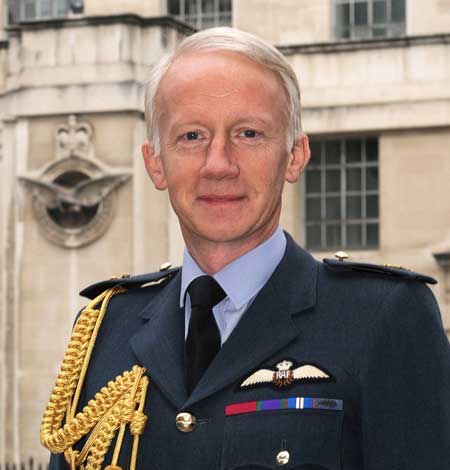 Air Chief Marshal Sir Stephen Dalton joined the RAF in 1976 after graduating with an honours degree in Aeronautical Engineering from Bath University. During the height of the Cold War, he flew the Jaguar on 3 tours, both in Germany and the UK, in the tactical reconnaissance and ground attack roles. After completing the Advanced Staff Course, he trained to fly the Tornado GR1A and went on to command No 13 Squadron.
During this tour he deployed to the Middle East on Operation JURAL where he flew armed reconnaissance missions over Iraq in support of the United Nations sanctions. For part of this period he was also the Commander British Forces JURAL, the UK's contribution to the coalition operation SOUTHERN WATCH.
Air Chief Marshal Dalton commanded Royal Air Force Coltishall and the RAF's Jaguar Force for 2 years from September 1997. On promotion to Air Commodore he was appointed as Director of the Eurofighter (Typhoon) Programme Assurance Group in the MoD with responsibility for ensuring that all elements of this key defence programme resulted in an effective and safe introduction of service of Typhoon.
After attending the Higher Command Staff Course in 2002, he was appointed Director of Air Operations in MoD, a period which was dominated by the preparation for and conduct of Operation TELIC – the UK contribution to the multi-national operations in Iraq in 2003.
On promotion to Air Vice-Marshal he took over the post of Capability Manager for Information Superiority, with defence-wide responsibility for reconnaissance and communications capability requirements. In April 2004 he was appointed Controller Aircraft, a post which carried with it a place on the Air Force Board and which he carried with him into his next position when, in May 2006, he took up the appointment of Director General Typhoon in the MoD.
In May 2007, ACM Dalton became Deputy Commander in Chief Personnel and Air Member for Personnel. He was promoted to Air Chief Marshal in April 2009 and was appointed Chief of the Air Staff on 31 July 2009. He was made a Knight Commander of the Most Honourable Order of the Bath in the 2009 Queen's Birthday Honours List.