The world launcher market is evolving fast with new competitors entering each year.  In 2011 the European Space Agency (ESA) will begin operations with two new vehicles – Soyuz and Vega.  Meanwhile Ariane 5 remains the number one choice for launching commercial geostationary satellites.
In 2012 Europe's Space Ministers will decide whether to upgrade Ariane 5 – the so-called Ariane 5 Mid-life Extension (ME) – and/or to begin the definition and development of Ariane 6.
ESA's Future Launcher Preparatory Programme (FLPP) has been assessing the systems, technologies and requirements for Europe's future launchers and Guy Pilchen will provide an authoritative view of the options being considered for the future, including:
current status of the down-selection of launch system concept
the technology developments required for reduced-mass structures and stages, thus underpinning cost optimized launch systems
development status of integrated demonstrators, including the mid-scale demonstrator of a Staged Combustion High Thrust Engin.
About the Speakers
Guy Pilchen

Head of the Future Launcher Preparatory Programme, European Space Agency
Guy Pilchen graduated from France's prestigious Ecole Nationale Superieure de l'Aeronautique et de l'Espace (ENSAE - SUP'AERO) in 1990.  Following an industrial career in the railway sector he joined the CNES launcher team in 1998, where he was successively responsible for the development of avionic equipments for Ariane 5 and the development of the vehicle equipment bay of Ariane 5.
Since January 2007, Guy has been at ESA as FLPP (Future Launchers Preparatory Programme) Programme Manager, within the Policy and Future Department of the ESA Directorate of launchers.
Refreshments will be served from 17.30hrs and the lecture will commence at 18.00hrs.  A drinks reception will follow after the lecture.
Drinks Reception Kindly Sponsored by: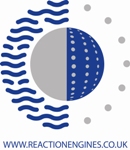 Please RSVP to the Conference & Events Department at [email protected]
Event venue: Royal Aeronautical Society Headqaurters
Address: No.4 Hamilton Place, London, United Kingdom, W1J 7BQ - View Map Below

Royal Aeronautical Society

Do more

FIND: out more about this and other Royal Aeronautical Society events

BROWSE: the full events calendar

REVIEW: a list of upcoming events

PURCHASE: proceedings from past Royal Aeronautical Society conferences

DOWNLOAD: or listen to the latest recordings of prestigious Royal Aeronautical Society lectures online for free

DOWNLOAD: an event programme