Taking place on the 13th & 14th April 2011 at the Society's Headquarters, Aerospace 2011: Funding the Future will focus on Aerospace & Aviation in an Age of Austerity and address how both the civil and defence communities can look to overcome economic uncertainties and grow business in the coming years.
Aviation faces some tough times. This is especially so for the defence sector, but while things are beginning to look up for civil aviation, the current economic climate also casts a shadow over prospects in the short term.
On the civil side, speakers will address regulatory issues and the differing needs of airlines. The defence debate will be dominated by the fallout from the UK Strategic Defence and Security Review, but there will be wider review of prospects for military aerospace as governments world-wide cut budgets. Taking a wider perspective, the conference will consider the long term prospects for the global aerospace industry and future support for aeronautical technology acquisition. The conference will conclude with a look at EU-US collaboration and the perennial driver for aerospace, technological solutions.
Above all, the Royal Aeronautical Society Annual Conference offers a timely opportunity to discuss the challenges in front of aerospace and aviation decision-makers. Make sure you are there to be part of the debate and network with key industry leaders.
Who should attend?
Chief Executives, Chairmans, Presidents of all companies with an interest in the aerospace & aviation industries
Senior Managers from the manufacturing and air transport sectors
Members of all of the armed forces
Government personnel involved with aviation strategy and procurement
Transport, defence and economic strategists
Register before 1st March 2011 and receive £50 discount off your registration fees
Benefits of Attending?
Get an overview of the key developments within the aerospace, aviation and defence sectors
Participate in debate and discussion to address current industry issues
Network with a varied audience of key decision-makers
This conference is sponsored by:
LEAD SPONSOR: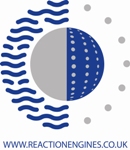 SPONSORS:
The RAeS Annual Conference provides you with exposure to high level industry professionals, the opportunity to strengthen your brand and further develop your business. Details of the individual sponsorship packages and opportunities can be found above or by contacting the Conference & Events Team.
Event venue: Royal Aeronautical Society Headquarters
Address: No.4 Hamilton Place, London, United Kingdom, W1J 7BQ - View Map Below

Royal Aeronautical Society

Do more

FIND: out more about this and other Royal Aeronautical Society events

BROWSE: the full events calendar

REVIEW: a list of upcoming events

PURCHASE: proceedings from past Royal Aeronautical Society conferences

DOWNLOAD: or listen to the latest recordings of prestigious Royal Aeronautical Society lectures online for free

REGISTER: to attend this event

DOWNLOAD: an event programme

DOWNLOAD: sponsorship and exhibitor package information