Thanks to the UK's National Army Museum we have a great competition for readers – tickets to an exclusive talk by Ed Macy MC, former British Army Apache AH1 pilot and author of the bestselling 'Apache' & 'Hellfire' books.
This rare public lecture is taking place at the National Army Museum in London on 23 June 2011 at 7pm. (link for tickets here)
This special event is the first and only public speaking appearance by Ed Macy, who was thrust into the spotlight due to his heroism in the Jugroom Fort rescue in 2007 in Afghanistan, where he and other Army Air Corps Apache pilots placed their lives and aircraft at great risk to try and recover a missing Royal Marine, flying other Marines strapped to the sides of their attack helicopters and landing under the noses of the enemy in a lethal kill zone. Though ultimately futile, this audacious rescue attempt has already gone down in military helicopter history.
For his actions there he was awarded the MC (Military Cross). Since then he has described his experiences in Afghanistan and as an Army Air Corps pilot in two bestselling books, Apache and Hellfire.
This highly anticipated event is likely to be a sell-out with limited spaces available. It will provide the opportunity to hear this decorated pilot describe the Jugroom Fort incident from a first hand perspective. (Note: Strict security will be in force and no electronic equipment or cameras will be allowed into the venue.)
Two winners will be chosen at random, with the first prize winner also receiving signed copies of 'Apache and 'Hellfire' and a special cutaway Apache print, signed by Ed himself.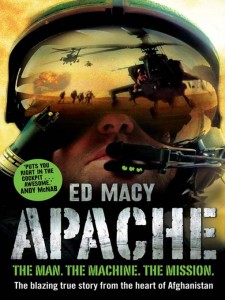 1st Prize
2 x tickets to talk
2 x books (signed copy of Apache & Hellfire)
1 x print (signed by Ed and the artist)
2nd Prize
2 x tickets to talk
To be in with a chance of winning – simply click on the link below and enter your name & email address:
Closing date is 14 June – with the two winners plucked first out of the helmet.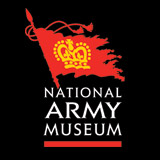 from the Royal Aeronautical Society
Do more:
REQUEST: a subscription to Royal Aeronautical Society Publications
APPLY: to become a member of the Royal Aeronautical Society
MORE: about Royal Aeronautical Society publications
Do you know somebody that this would appeal to? Share it on your favourite services below