A full report as the UK's Joint Helicopter Command hones its edge in pre-deployment exercises for Afghanistan - and how the latest training can help replicate the complex and difficult decisions faced in theatre.
The phone buzzes in the TOC tent and immediately, the duty RAF Chinook MEDVAC crew tense up. Within eight to nine minutes the aircraft is already powering up, the crew having sprinted to the aircraft. Adding power the pilot eases the collective up and the giant helicopter heads into the sky.  Above the landing zone, where a critically injured soldier awaits transport back, two AAC Apaches orbit and keep watch. On a road below a roadside market stall seems to be in operation, selling local produce. However, as the Chinook gets closer to land, an Apache co-pilot/gunner watching the scene on the MTADS display sees a tarpaulin whipped away on a pick-up to reveal a menacing DsHK HMG, its gunner swinging the muzzle in an arc towards the approaching Chinook.  With civilians now scattering in panic from the bogus 'market' stall, the Apache crew has seconds to decide what to do.
Yet this is not dusty and hot Afghanistan but a cold and windy January in Wiltshire on the British Army's Salisbury Plain training area. The 'insurgents' in this case are British soldiers wearing local dress over DPMs and carrying eastern bloc weapons, along with pyrotechnics.  This particular scenario, though invented, is closely representative of the 'judgemental training' now used to prepare crews for the complex and challenging environment of Afghanistan.
Exercise Pashtun Jaguar
The latest pre-deployment exercise was Pashtun Jaguar – a three-week exercise supporting the UK's 3 Commando Brigade battlegroup as it carries out its own training exercise Pashtun Dagger. This training will prepare troops and aircrew before deployment to Afghanistan as part of Operation Herrick 14 later in March.
Split into two phases from 24 January to 13 February, the exercise has drawn helicopters from the three services that make up JHC, six Apache AH-1s, four Lynx AH7/AH9s (+ one Gazelle) (Army Air Corps), two Sea King HC4 Commandos (Royal Navy/Royal Marines) and two Chinook HC2/HC3s along with Merlin HC3As (Royal Air Force). All told, for JHC the exercise involved some 437 personnel who, as well as aircrews and ground maintenance technicians also comprised headquarters staff. These headquarters staff will also gain experience before being embedded in the vast US Marines airwing which also includes F/A-18s, V-22s and KC-130Js in Afghanistan.
JHC's role
Though the UK helicopter contingent is dwarfed by the USMC presence – it brings an experienced and highly-skilled capability to the fight. Colonel Neil Sexton, Assistant Director Operations, JHC, described the key 'effects' of JHC as Lift, Strike and Find. Lift is obviously carried out using the Sea King, Chinook, Merlin but also the smaller Lynx. One point he drew attention to was the reduced lifting capability of all helicopters in the 'hot and high' environment of Afghanistan necessitating careful lift planning. For strike, the AAC uses the Apache AH which, in theatre, is fitted with external fuel tanks to give extra time on station. As one pilot puts it: "The longer we are covering the lads on the ground the better." Additionally, the Lynx now sports a M3M .50cal door gun, giving more covering firepower if needed. For find, the Apaches excellent sensor fit also make it an ISR platform, able to scan high-threat areas without revealing it is looking in a certain direction. The Lynx, too, can perform this role with a MX-15 survelliance camera. Finally, in the ISTAR role, the JHC can call in the Royal Navy's Sea King ASaC platform which gives a mini-JSTARS-type overland radar capability.
Perhaps the most appreciated role though for ground forces, UK and allied, is JHC's CASEVAC. In particular the Chinook Immediate Response Team (IRT)/ Medical Emergency Response Team)MERT provides a major morale boost knowing that a fully outfitted flying surgery can recover you should the worst happen. The RAF Chinook duty crew is on 20 minute standby to scramble during daytime (60minutes night) and regularly gets airborne in eight-nine minutes.
Sharing the CASEVAC duty with the RAF's Chinooks are USAF Blackhawks (operating under the callsign Pedro) and US Army Blackhawks (callsign Dustoff).
Finally, JHC is playing an instrumental part in helping the fledging Afghan Air Force return to the skies, with Apaches and Lynx flying escort for Afghan Mi-17s – as well as mentoring and partnering this reborn force.
Recreating deployed ops
Pashtun Jaguar, though, does not involve the Commandos 'roughing it' on Salisbury Plain while JHC enjoy central-heated amenities. The air element, while operating out of the AAC base at Netheravon, has recreated a mini-Bastion with 91 tents, including mess tents, a deployable Joint Operations Centre (complete with sat and other comms dishes) and even a tuck shop tent along with 40 portaloos.
Out in the wider Plain exercise area there are even more austere bases for the JHC to land at including FRPs (forward refuelling points) as well as FOBs (Forward Operating Bases). Indeed, on a familiarisation flight for aviation and defence media it was incongruous to spot an Afghanistan-style FOB transplanted into the green English countryside – complete with desert painted Jackals kicking up dust.
After years of expeditionary operations, then, it is clear that the UK military, and JHC in particular, have honed their deployable skills and expertise to a fine degree.
'Judgemental training'
A recent addition to the pre-deployment exercise training has been Judgemental Training (JT). Defined as: "The training in Use of Force and ROE (Rules of Engagement) addressing both offensive and defensive use of force." Introduced as a mandatory requirement in 2009 by the Commander of ISAF, JT is designed to prepare soldiers, pilots and crews for the complex, cluttered and confusing environment that is Afghanistan. Errors at the tactical level can have wider strategic consequences. Given the awesome firepower at the disposal of the JHC's Apaches, this realistic training is crucial in making sure that when it is used in anger, the proper steps and considerations have been given.
Says one Apache pilot: "We have to stick to rules of engagement (ROE) and the law of armed conflict (LOAC). The ROE and LOAC are both set in stone as that will find you in the courts if you break them."
Like the scenario described in the first paragraph, the 'JT' ground team constantly update their range of threat scenarios, from a RPG team being found close to an LZ, to a village shura or meeting, to an IED team planting bombs while pretending to do something else to test aircrew's responses. It can also involve insurgents ditching weapons after fighting friendly patrols to blend in with civilians – taxing Apache crews to correctly ID the bad guys before making the decision to engage.
For the Apache crews the video tapes from the MTADS and electro-optical systems allow a thorough debriefing. The ground teams are also allowed an element of free-play in the scenario, making each encounter as challenging as possible. Lessons learned the hard way here contribute greatly to the coalition's goal of reducing civilian casualities and employing minimum force.
Says Apache pilot Sgt Brownlee (4 Regt AAC) of the value of JT and Pastun Jaguar: "The set up and role play that is run during the exercise, mimics that of operations in Afghan. As a pilot I am tested on everything, from the communication between aircraft and the ground to the decisions I make before pulling the trigger." He adds: "This is my third MRX (Mission Rehearsal Exercise)/FTX(Field Training Exercise) and they keep getting better due to the lessons learnt on ops right now. As a pilot who has done two tours in Afghanistan it is a great refresher and I believe as a first time pilot going out it is a great heads-up while in the safety of the UK."
Limitations
However, while Pashtun Jaguar seeks to provide a representative tactical environment there are, for the helicopter crews some key ingredients missing – namely the heat, altitude and dust.  Training in visibility-restricted brownout landings (both in day and night) is critical and for that the RAF Chinook crews will deploy to Naval Air Station El Centro, California, to refresh (for old hands) and qualify(for new pilots) this key skill.
Another limitation is in UAVs or, rather, the lack of them. While the Afghan theatre has seen an explosion in the number of UAVs deployed by coalition forces, civil airspace restrictions in the UK has meant that the part of a UAV in this exercise is played by a Gazelle with a surveillance camera. This surrogate UAV is not only important for providing imagery that forces would expect to receive in theatre, but also in giving planners experience of integrating UAVs into the complex layered airspace.
Conclusion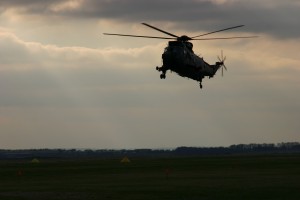 Gritty, challenging and extremely authentic, Pashtun Jaguar is a key factor in preparing aircrew and ground personnel for the rigours of Afghanistan. Mission rehearsal and judgemental training are thus not only key in saving UK and coalition lives but also in reducing the loss of civilian lives and thus aiding the overall strategic mission.
Excercise Pashtun Jaguar - vid footage
Ex: Pashtun Jaguar - vid footage 2
Ex Pashtun Jaguar - vid footage 3
(Temp tech issue with embedded vids - find them here http://www.youtube.com/user/AeroSocietyChannel)
from the Royal Aeronautical Society
Do more:
REQUEST: a subscription to Royal Aeronautical Society Publications
APPLY: to become a member of the Royal Aeronautical Society
MORE: about Royal Aeronautical Society publications
Do you know somebody that this would appeal to? Share it on your favourite services below